Friends, we're live! Our #Lickstarter has begun. We couldn't have made it this far without you, so we definitely need your support now.
milkmadeicecream.com/lickstarter
We're getting a new, bigger, better 'scream machine:.
The goal for our #Lickstarter is pretty simple, really. Everyone wants more MilkMade Ice Cream, so we gotta get a bigger machine to make it.
See, we just have this little guy now (below, left), but to meet our demand, we'll need a bigger, sleeker, faster machine (below, right).

Thanks to suggestions made by you all, we have some great rewards for your contributions. Below are some of them. Remember, like every pint we make, our rewards are limited in quantity.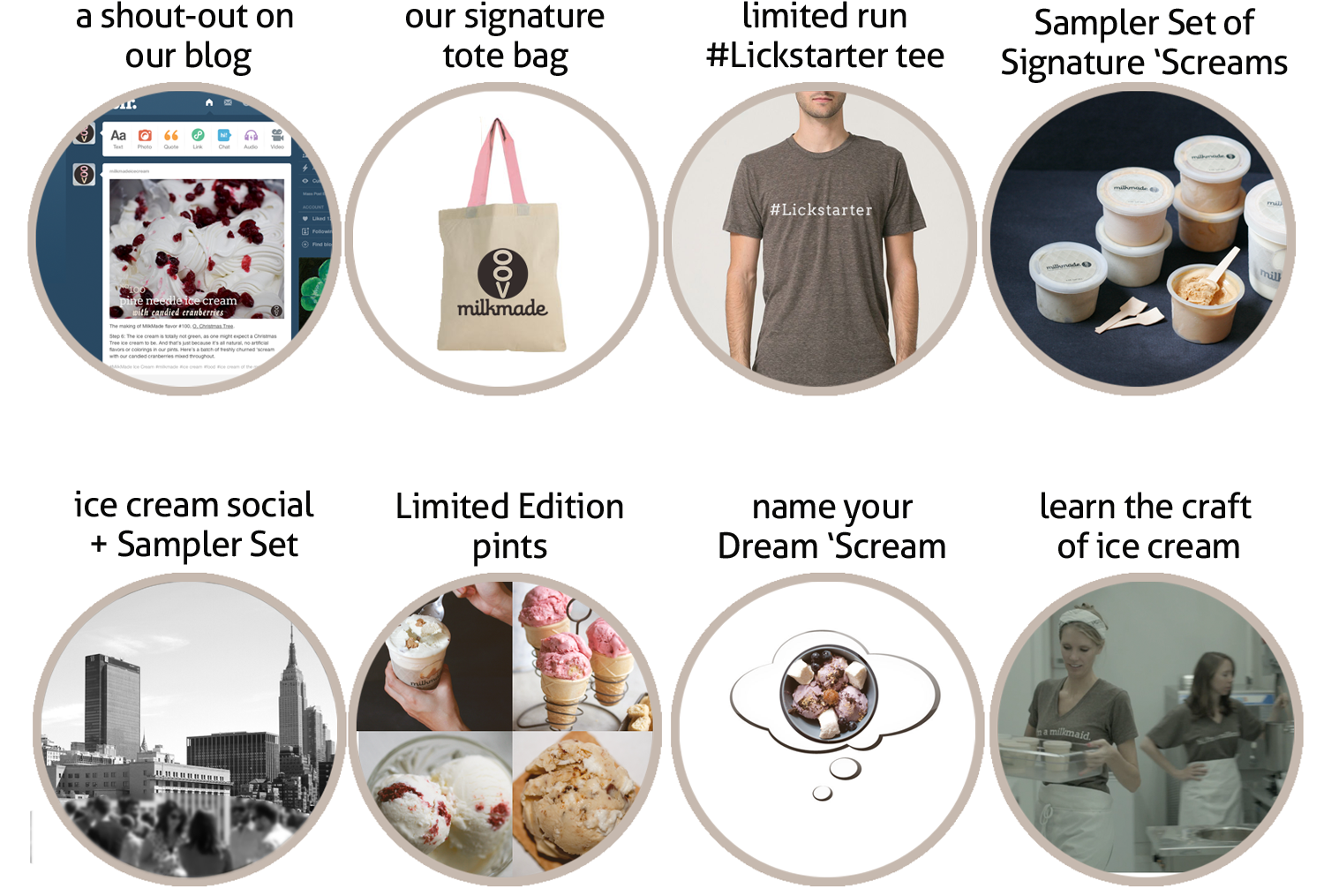 We're so excited for you to be a part of MilkMade Ice Cream. Together we can take on our biggest year yet in 2014. Thank you, thank you, thank you!